Here are the podcasts I actually listen to:

WELCOME TO NIGHT VALE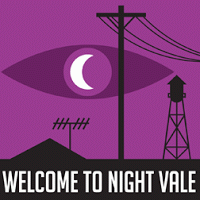 Welcome to Night Vale is an NPR-like radio show featuring Cecil from the desert community of Night Vale. It is surreal and creepy and ever so odd. Cecil gives updates on what's going on in the town, and usually it will involve a mysterious supernatural happening (pitched as if this is pretty everyday), a horrible unexplained death, and sports updates about their games with rival town Desert Bluffs (and they of course suck). Cecil also really enjoys discussing news about Carlos, the hot scientist who has come to town to investigate their bizarre phenomena. While Carlos tries to figure out the scientific impossibilities in the area, Cecil tries to figure out how to get Carlos to have dinner with him. If you're interested in a bizarre "news" program in which a cat levitates in the bathroom and the weather segment involves listening to music, you should start listening now.
---
RADIOLAB




Radiolab features wonderful shows that are about "curiosity." They dig into just a slew of topics and examine them the way creative and curious people would want them examined. Basically, there's no central theme except that they're ALL INTERESTING, and the presentation really keeps your attention and always makes you feel like you learned something. I've sadly listened to only a very few of these, but I hope to amend that someday.
---
2 THE RANTING GRYPHON




2 the Ranting Gryphon is not a podcast per se, but he records rants and makes them available via his website. They're usually funny (and, warning, profanity-laced) even if you don't agree with what he's saying. You can also hear some old episodes of his 2 Sense show if you like the longer stuff. He is a gay furry with very strong opinions. If that upsets you, don't click. If it sounds awesome, you're right. 2 rants about intelligent design, gay pride, fashion, and gas prices, among other things. You'll get the idea if you listen to a couple.
---
PODCASTS I HAVE BEEN A GUEST ON:
---
THE AUTHORITY SMASHING! HOUR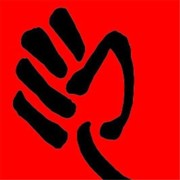 The Authority Smashing! Hour is run by a group of anarchists, including a personal friend, Zeno. The podcast features weeknight roundtable discussions, covering the news and the building of a radical community. I was featured with David Jay on the asexuality segment.
---
THE WEBCOMIC BEACON




The Webcomic Beacon includes comic- and webcomic-related topical discussions, news, interviews, and advice on improving in the webcomics world. I was featured with CJ and Jinx Tiger on the cast diversity segment.
---
PODCASTS ON SUBJECTS I'M INTERESTED IN:
---
THE HOUR OF SLACK




The Hour of Slack is the SubGenius podcast, and it is still going strong making ears bleed all over the world. I adore SubGenius weirdness, but have never listened to the podcast itself. I have actually listened to some very old tapes from when this was just a weird radio show, so I kind of know what it's like, but it's reassuring that I can tune in for a spoonful of slack anytime I want. This is unlikely to make any sense to people who are not SubGeniuses, but to tell you the truth, it doesn't make much sense to me either despite the fact that I am a card-carrying SubGenius. ::shrug::
---
UNSCREWED AND ILLUMINATED



Unscrewed and Illuminated is an asexuality-related podcast. Its updates aren't steady and it may be abandoned, but it still has some episodes available. It's run by a group of asexual people who discuss certain things that are of interest to the asexual community. I have never tuned in but I know some of the people who were responsible for it.
---
HANDSOME BOYS COMICS HOUR




Handsome Boys Comics Hour is a silly podcast I've never listened to, but support with all my mind and butt because two of my friends run it. Eric and Robbie are pretty hilarious people and they are full of nerdy goodness, so I'm sure they have fun things to say. You should listen if you are into comics and geek culture. They're hip guys.